How often do you or your kids use disposable straws? I admit, I have purchased packs for my kids to use in the past, because they were fun colors or designs. I have found the perfect solution to those land-fillers...fun colored and cute designed
GLASS STRAWS
!
I was sent two glass straws from The Glass Straw Store. One blue 8in. bent straw and one clear 8in. "critter" straw. Both straws are made out of sturdy Pyrex glass.
(Information from The Glass Straw Store website)
These unique beverage accessories have many benefits for you, as well as the Earth. . .
~These cute and clever glass drinking straws make the perfect drink markers- what better way to tell whose glass is whose?
~All of our straws are made out of sturdy borosilicate glass, aka Pyrex glass.
~Our straws are dishwasher and microwave safe.
~They work for hot coffee as well as frozen smoothies!
~Glass straws are eco-friendly and can be used over and over again for years to come.
~Our straws are hypo-allergenic and contain no BPA's since they are made of glass and contain NO plastic.
~If you are looking for a set with custom colors or a different quantity, please contact me as custom orders are always welcome!
~Drinking from a straw allows staining beverages like wine or coffee to bypass the front of your teeth- believed to keep teeth whiter longer.
~These straws can handle any temperature drink without collapsing. Sip soup, soda, milk or tea through glass straws and the straw holds up beautifully!
~All orders are packaged using recyclable materials.
My Review
I used my critter straw for ice cold water, tea, soda, milk and even hot cocoa...to try it out. What a difference when drinking water! No undesired plastic taste...just a smooth, clean taste of fresh water. Everything tastes better with these straws!!
My blue 8in. bent straw
Along with the satisfaction of using an eco-friendly straw, I was also very pleased with the design and their customer service. This is the first time I have ever used a glass straw so I had lots of questions. One, most important question...should I allow my children to use these? The owners answer...YES! They are made of very sturdy glass, and are perfectly fine for children to handle. Of course, she would not recommend dropping them or playing sword fight with them though!
The Glass Straw Store offers a variety of colors, styles and "critters" glass straws. They also are available in different lengths and diameters! LOTS of options!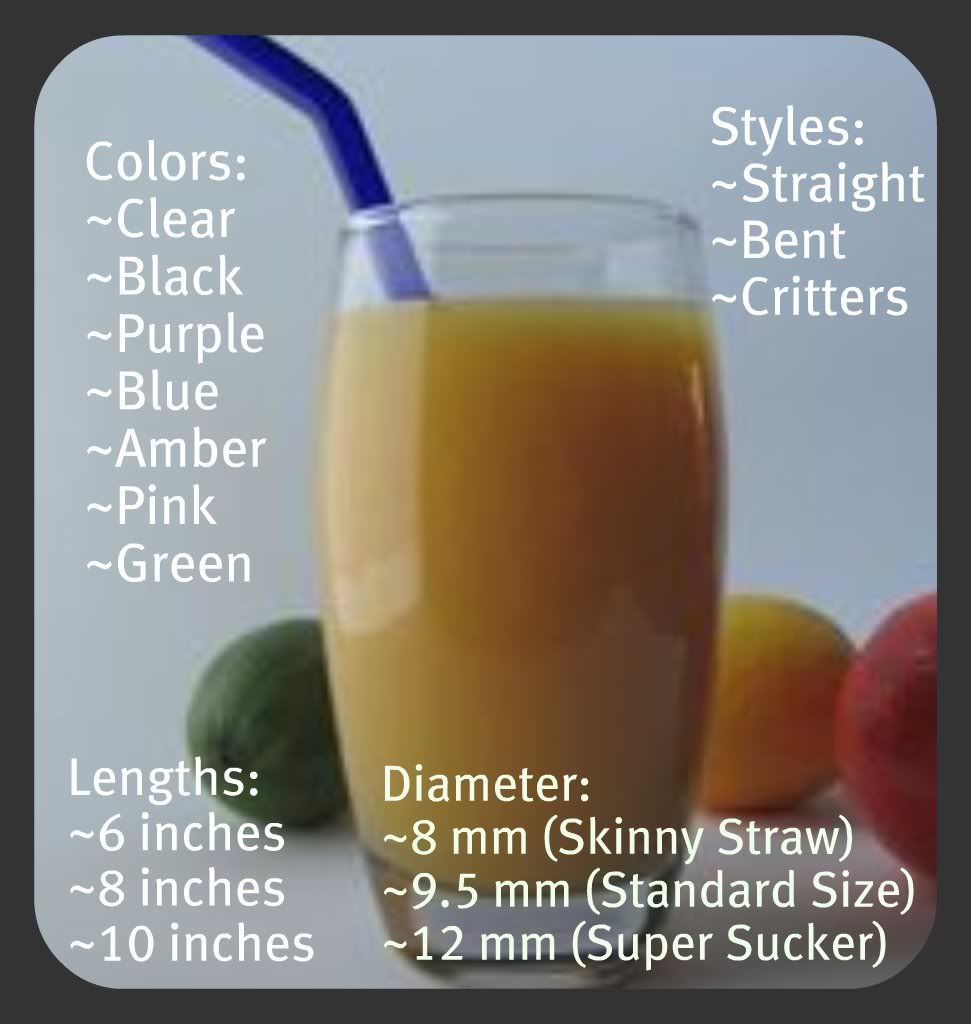 Critters available:
~Gecko
~Lady Bug
~Frog
~Bee
~Dragon Fly
Now, on to the prices...prices range from $3(yes, just $3) to $10, depending on your choice of length and style. You can even get a pair of matching "critter" straws for $20! After seeing the awesome prices and testing the quality, I decided to purchase a couple more, just for my kids.
To Purchase:
Melissa LoVeS to make custom critter straws!!
!!!Giveaway!!!
Melissa, the owner of The Glass Straw Store has offered a "Family Pack" of straws (including 2-8inch straws, one straight and one bent, and then 2-6inch kid straws, one straight and one bent) for my Savory Summer Prize Pack!!! WOW, this is going to be great!!
The "Savory Summer" event takes place May 16-30 so mark it on your calendar!!! Green Mam-a Jam-a, The Glass Straw Store, MANY other prizes...May 16-30!! :)
**Disclosure~ The product(s) in this review was provided to me free of cost for the purpose of conducting this review. All opinions expressed in this review are my own and are not influenced by monetary compensation.