Allow me to introduce you all to a wonderful Etsy shop,
Hammering Redhead
. The owner of this shop is a mother of two college age children and she loves making gifts for people to love. Her jewelry is stunning and so unique.
I have been blessed with a gorgeous piece to review...a
hand stamped and personalized mothers necklace sterling silver name circles with baby owl charms
. I instantly fell in love with this special necklace. She personalized it with my three daughters names which makes it even more special to me. This truly is a gift I will cherish forever!
The chain, owls and charms are all made of sterling silver. The chain is available in three different lengths~16", 18" and 22". Each circle is hand stamped with your choice of name/word with pretty, very clear lettering.
Here is a shot of how it looks while it is worn. This is the 18" chain.
So pretty.
The necklace I reviewed is the second generation owl in the family. The original necklace looks like this.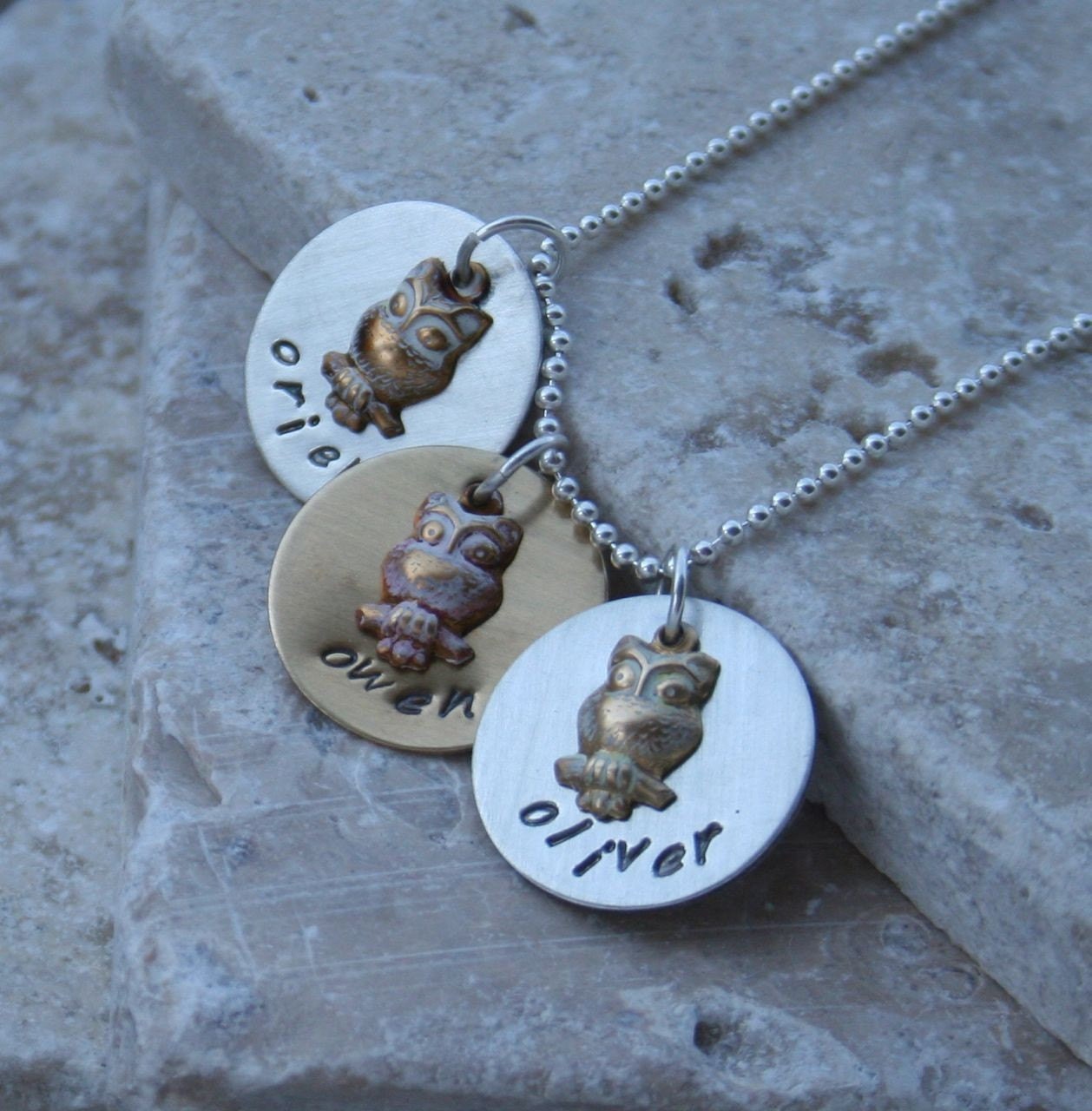 The owls are antiqued brass and are attached to the (2) sterling silver circles and (1) brass circle.
She makes so many unique items. Here are some of my favorites...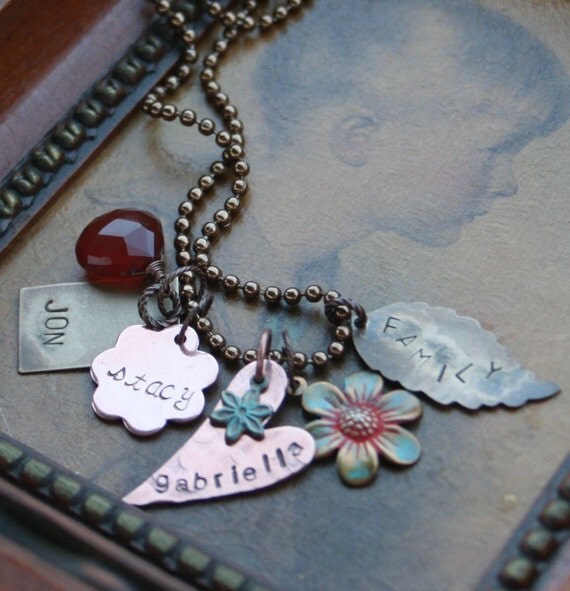 Family hand stamped and personalized vintage and copper necklace with reddish brown chalcedony~$50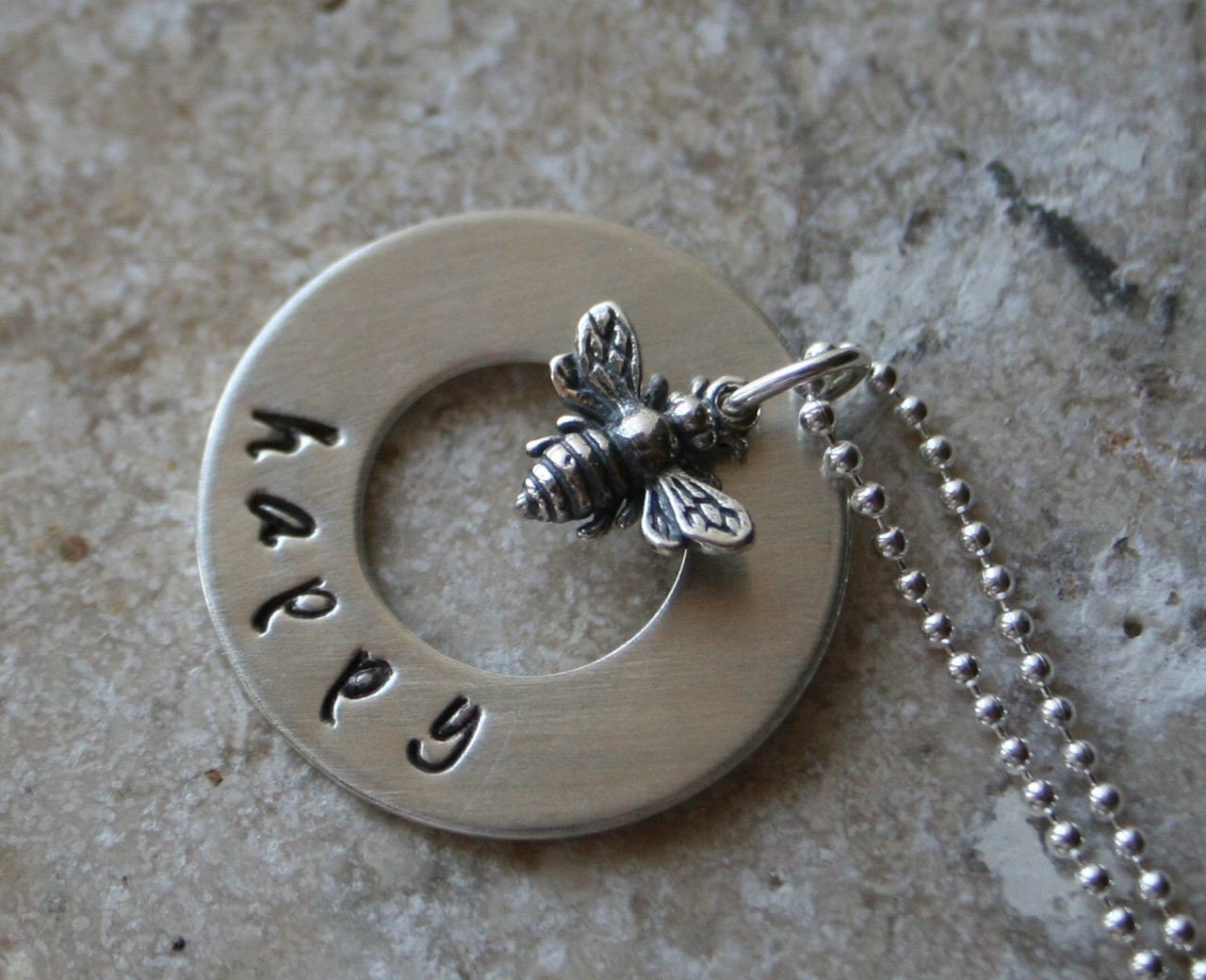 Bee happy hand stamped personalized sterling silver washer with sterling silver baby bee charm~$40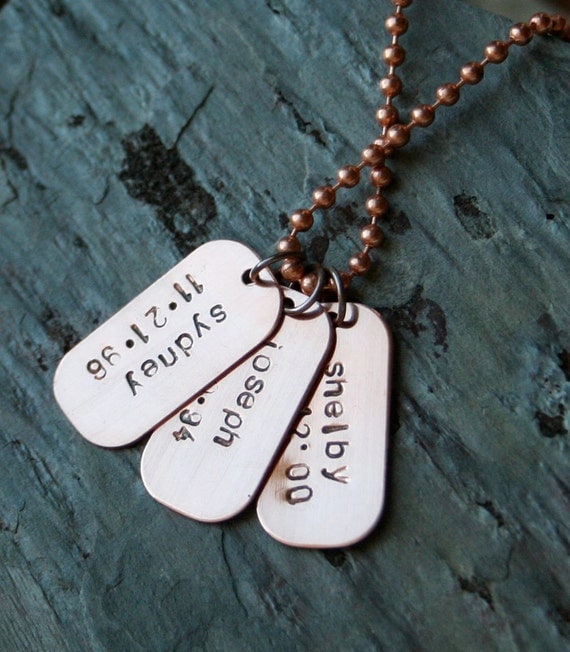 Handstamped and personalized petite copper dog tag necklaces. Customized with names and birthdays of family and friends~$28
Right now, she's got over 70 unique items listed in her Etsy shop. Have a loved one with a Birthday coming up? Have you thought about what you want for Valentines day? I am sure you will find the perfect gift at
Hammering Redhead on Etsy
.
To Purchase
Giveaway
Mel, from Hammering Redhead has offered a prize in the Toast to 2012 Blog Hope Event! She would like to give one super lucky Green Mam-a Jam-a reader a $40 gift card!! Thank you so much Mel, for this generous donation!

TO ENTER
Be sure to check back January 10-17, during the Toast to 2012 event, and enter to win! This will be one of many prizes!
For extra entries, comment on THIS post telling me something you love in her shop!
**Disclosure~ The product(s) in this review was provided to me free of cost for the purpose of conducting this review. All opinions expressed in this review are my own and are not influenced by monetary compensation.