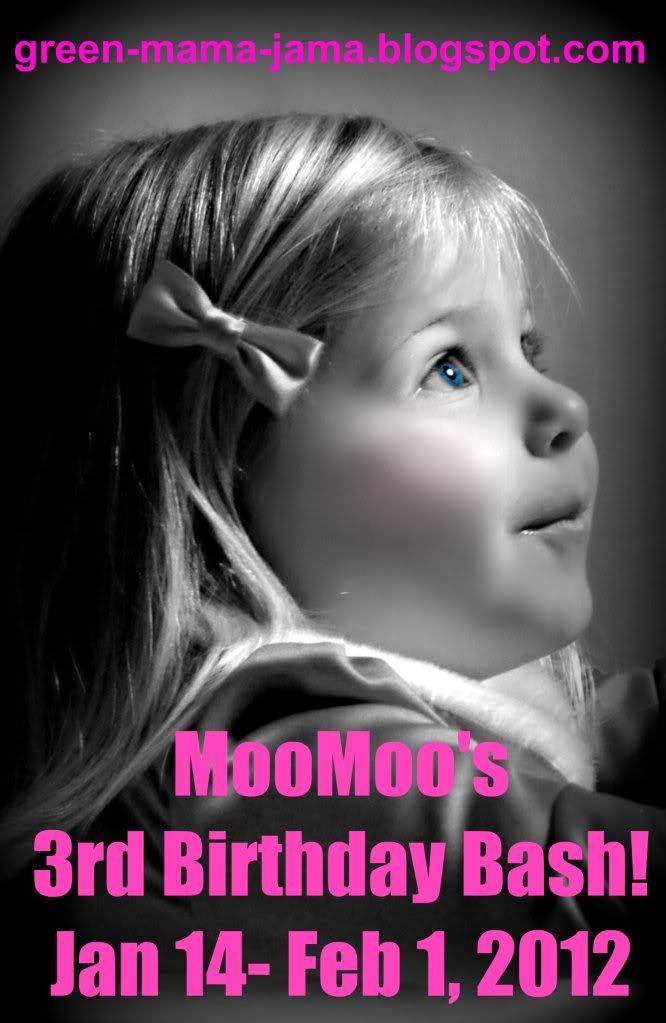 Happy 3rd Birthday to my little MooMoo! These three years have gone so fast and my tiny 7 lbs 8 oz baby is now 31 lbs!! She has such an awesome personality and we love her dearly!
We are celebrating with a huge Birthday Bash right here on my blog!
Cuddle Barn
is our next sponsor!
Cuddle Barn
sent me a "Flappy Birthday" for MooMoo's 3rd Birthday and they want to give a reader one too! This cute entertainer is a gauranteed hit for children and adults! Check out the video in my review!
*Read My Review*
Enter to win "Flappy Birthday", a singin' n dancin' plush toy!
This giveaway is opened to US only and ends 2/2
Enter using the rafflecopter form below. You only need to complete the mandatory entries to be entered. All other entries are optional but will increase your odds of winning!
**YOU MUST BE A GFC FOLLOWER OF MY BLOG TO WIN ANY OF MY GIVEAWAYS!**
a Rafflecopter giveaway