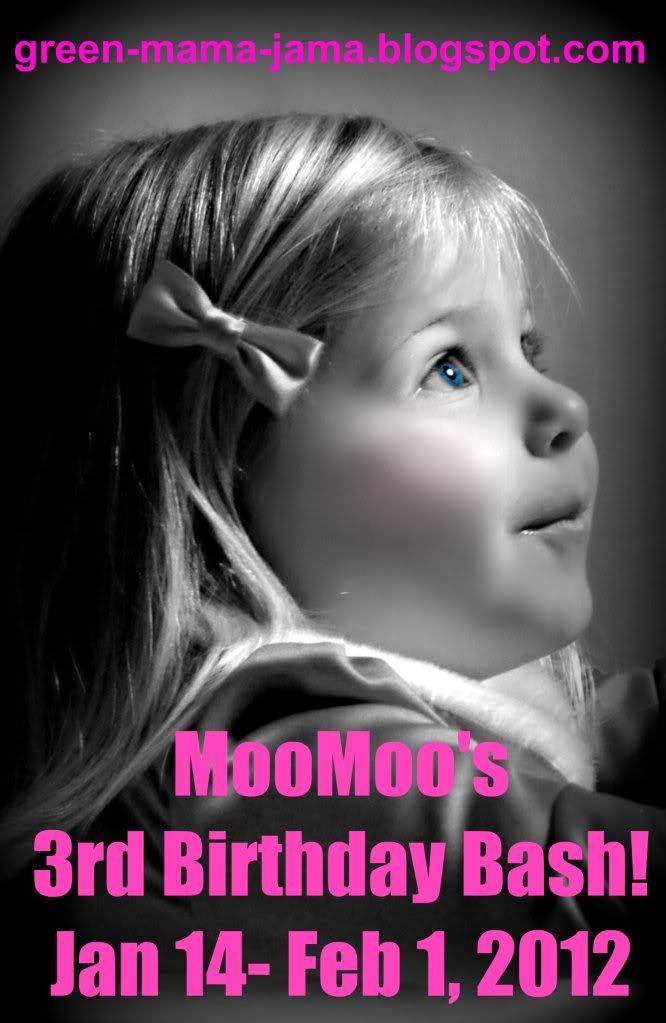 Happy 3rd Birthday to my little MooMoo!
MooMoo's 3rd Birthday Bash is here!!! Our next sponsor is...
The Alphabeasts are super-friendly characters that possess special powers. These incredible powers help the beasts work together to solve any problem on their exciting adventures. Always doing what is right, the Alphabeasts are giving and courteous, and they love to watch out for each other.
The generous folks at Alphabeasts sent MooMoo the letter "G" Alphabeast, "Gumblegoop", to review. Since she got him, she has learned the first letter of her last name! These creatures are more than a toy, they are educational, especially when you have a bunch of them!

The Giveaway
One Green Mam-a Jam-a reader is going to win an Alphabeasts of their choice (from the available letters~ F, I, K, N, Q, V, X, Y or Z
Thank you, Alphabeasts, for sponsoring in this event!


This giveaway is opened to US and CANADA and ends 2/1
Enter using the rafflecopter form below. You only need to complete the mandatory entries to be entered. All other entries are optional but will increase your odds of winning!
**YOU MUST BE A GFC FOLLOWER OF MY BLOG TO WIN ANY OF MY GIVEAWAYS!**
a Rafflecopter giveaway